¡Bienvenidos a TibiaLatina Wikia!
Tibia es uno de los juegos más populares en los paises de América Latina. Estás cordialmente invitado formar parte de nuestra comunidad de Tibia en español. En nuestra sección de entrevistas, puedes conocer más de Argeia, quien es una latina trabajando en CipSoft.



¿Quieres colaborar con nosotros?
En TibiaLatinWiki apreciamos mucho la colaboración por parte de nuestros seguidores, ya que son ellos quienes nutren a la comunidad con todo su conocimiento y ayuda, así que si tienes ganas de colaborar con nosotros esta información puede ser realmente importante para tí: Cómo colaborar con nosotros

Ubicación de Rashid

Hoy
Rashid
está en:

Mantén tu hora al día aquí:
aquí
.
Video destacado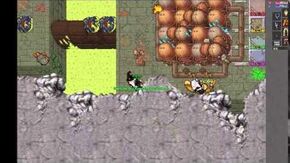 Categorías
¿Quieres colaborar con nosotros?
Si quieres ayudarnos a construir una comunidad mucho más fuerte y con buen contenido en español, puedes colaborar con nosotros a través de spoilers de quests, outfits y todo lo que quieras hacerle llegar a la comunidad tibiana en español. Ve este artículo para saber cómo puedes ayudarnos: ¿Cómo puedo colaborar?
Ad blocker interference detected!
Wikia is a free-to-use site that makes money from advertising. We have a modified experience for viewers using ad blockers

Wikia is not accessible if you've made further modifications. Remove the custom ad blocker rule(s) and the page will load as expected.